Dr. Suzanne Zeedyk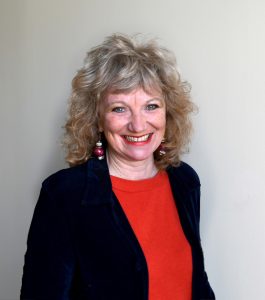 Dr. Suzanne Zeedyk is a research scientist fascinated by babies' innate capacity to connect.  Since 1993, she has been based at the University of Dundee (Scotland), within the School of Psychology.  Her academic career began in the USA, where she completed her PhD at Yale University.
In 2011, Suzanne stepped away from a full-time academic post in order to establish an independent training enterprise.  Its aim is to help the public understand all that science has discovered about the importance of emotional connection for human health and happiness.  It's working!  Approximately 40,000 people have now attended her speaking events, and she reaches over 50,000 people a week on social media.  She works internationally with organisations who are keen to think more deeply about fostering connection, compassion and resilience.
In 2014, Suzanne broadened her public reach even further by founding the organization connected baby.  She and her team work to help parents and professionals make practical use of the science of connection.  Relationships matter – as much for human brains as for human hearts.
Suzanne's core aspiration continues to be strengthening awareness of the decisions we take about caring for our children — because those choices are integrally connected to our vision for the kind of society we wish to build.
Suzanne's academic career
Some of the highlights of Suzanne's academic career include:
Receiving the award for Most Inspirational Teacher in 2011 from the Dundee University Students Association
Publication of over 50 research papers and chapters
Serving as editor of the Journal of Reproductive and Infant Psychology, 1997-2003
Publication of research report entitled 'What's life like in a baby buggy?" in 2008, commissioned by the National Literacy Trust, which drew the largest amount of press coverage ever handled to that date by the University Press Office
Publication of the volume 'The Implicit Relation of Psychology and Law: Women and Syndrome Evidence' in 2000, with co-author Prof. Fiona Raitt
Chairing the Psychology of Women Section within the British Psychological Society, 2004-2006
Supervision of numerous PhD and Masters students, many of who have gone on to pursue their own academic careers
Recipient of a US National Science Foundation Postgraduate Fellowship in 1990