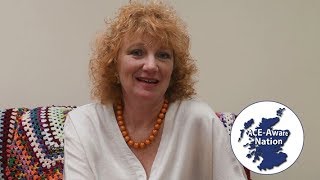 Who's speaking at our ACE-Aware event? 25th and 26th September 2018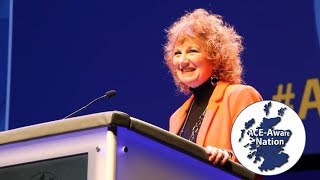 Suzanne's speech to 2019 ACE-Aware Scotland Conference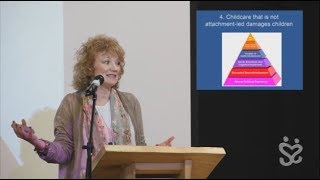 First we have to get it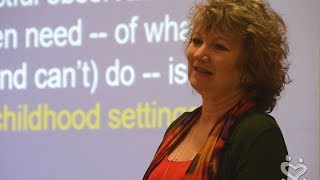 The Biology of Attainment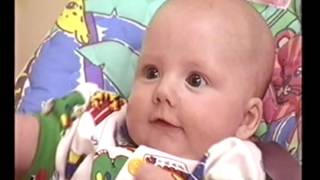 Disconnection and the Still Face Paradigm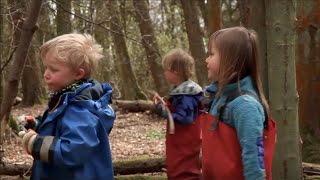 The importance of play
Dance of the nappy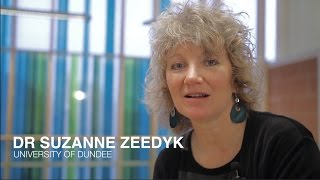 Making sense of children's behaviour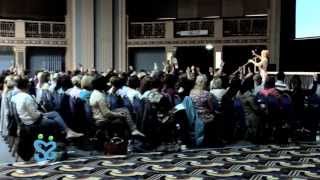 Sabre Tooth Tigers & Teddy Bears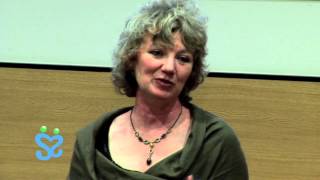 Joyful parenting and prisons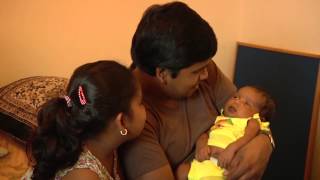 Newborns really can communicate
The importance of buggy design
Infant brain development
Reading books boosts more than literacy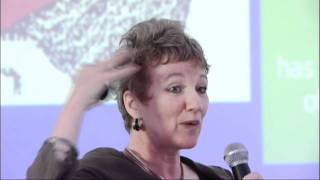 Brain development and buggies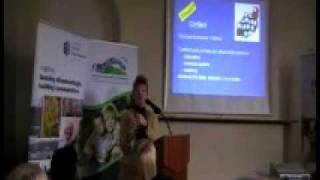 Connected communities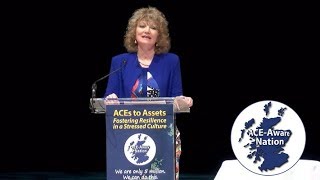 Scotland's ACEs Journey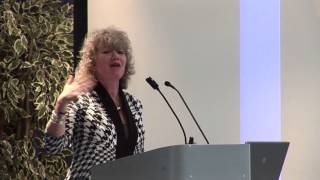 Our human need for love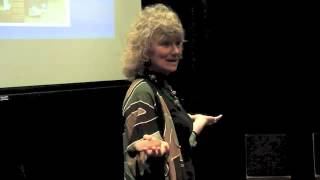 Mothers forever caught in cultural crossfire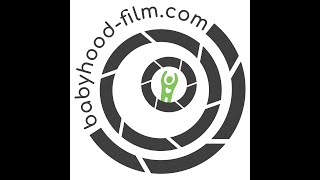 What does a brain think love is?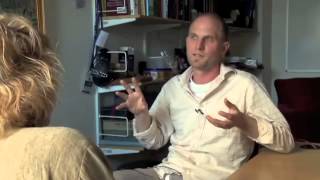 Trailer to the film 'the connected baby'
Who's speaking at our ACE-Aware event? 25th and 26th September 2018

Go to youtube.com and search 'ACE-Aware Scotland' to see the other talks that made up the day. 2,500 delegates from as far as Australia, for a chance to hear such a line up of speakers, including Dr Nadine Burke Harris

Suzanne's speech to 2019 ACE-Aware Scotland Conference

A Scottish grassroots movement has set itself the goal of Making Scotland the First ACE-Aware Nation in the World. That was the title of a 2-day event held in Glasgow on 25th & 26th September 2018, attended by 2500 people from across the UK and beyond. Hosted by two independent organisations – TIGERS and connected baby – the event brought together some of the leading speakers in Scotland, with the aim of explaining why a focus on relationships is central to preventing and healing adverse childhood experiences (ACEs). The speakers' collective voice was strengthened by the contribution of global ACEs campaigner, Dr. Nadine Burke Harris, of the Center for Youth Wellness in San Francisco, USA.

First we have to get it

At the heart of Scottish policy is the wish to Get It Right For Every Child. In this keynote address, Dr. Suzanne Zeedyk argues that in order to achieve that, first we have to Get It. We have to get relationships. She doesn't think we do. That's her key point in this challenging address, delivered at the Sep 2017 Launch of the new Leadership Courses now being offered by TIGERS' Early Years Team. As Suzanne so often says, she hopes that if she is brave enough to say scary things, it will help others to be brave too. Grown-ups who are brave enough to listen: that's what our children want. Policy-makers who get relationships: that's what our services need.

The Biology of Attainment

Dr. Suzanne Zeedyk delivered this keynote address in April 2017, at the Leading Edge Conference hosted by the Association of Headteachers and Deputes in Scotland. Her aim was to help teachers think more deeply about the ways in which biology underpins learning. Her thesis was intentionally controversial. She argued that the Scottish Government's Attainment Challenge will fail unless the policy implementation takes greater account of biological factors in its thinking about educational improvements. Scotland has set itself the goal of being the Best Place in the World To Grow Up. That is not possible, Dr Zeedyk argues, unless we begin to give much greater attention to children's emotional needs. Until we help our children feel safe, we cannot help them learn.

Disconnection and the Still Face Paradigm

Are babies really affected emotionally by the way adults respond to them? Absolutely. One of the ways that scientists have been able to demonstrate that is through the experimental paradigm known as the Still Face Paradigm. This video, shot in 1994, shows a 3-month-old baby and his mum taking part in that paradigm. The distress that the baby feels when his mum disconnects from him is plain to see. It is a powerful demonstration of just how connected babies' brains are.

The importance of play

Play is incredibly important for the development of children's brains and bodies. That's the message at the heart of the Upstart Scotland Campaign, which aims to increase the age at which formal schooling in Scotland starts. Here is the film that featured in the national launch in May 2016, which includes Suzanne as a speaker.

Dance of the nappy

Any moment with a baby offers an opportunity for connection. That's the message at the heart of this video with a 5-week-old and his mum. The footage originally appeared as part of the feature-length film 'the connected baby', but there was such interest in this film we re-released in April 2016 as part of Real Nappy Week.

Making sense of children's behaviour

Want to make sense of children's behaviour? You have to start with the attachment system. That was the message at heart of the Kinship Carer Event hosted by Children 1st in April 2015. The video gives a clear sense of how inspiring the day was, and why the knowledge of attachment could be of help to families and organisations across the world.

Sabre Tooth Tigers & Teddy Bears

Is it really possible that our behaviour as adults is influenced by experiences that we had before we could walk, talk, or remember? Absolutely. That's what the science of attachment tells us. This film shows how that science can be communicated to large staff groups. In 2013, Aberdeen City Council rolled out attachment training to 4000 of its staff who work with the early years – whether based in education, health, social work or beyond. Their comments in the film make clear that having a new language for talking about attachment – Sabre Tooth Tigers & Teddy Bears -- creates light bulb moments of understanding.

Joyful parenting and prisons

How can joyful parenting prevent imprisonment? That was the theme of this public lecture, hosted by Howard League Scotland in September 2013. Compassion, laughter, and kindness go a long way, whatever the situation in which we find ourselves or meet another person.

Newborns really can communicate

Can very young babies really communicate with other people? This film shows that the answer is yes! It is part of the 'connected baby' training films, which are designed to provide brief 10-minute films that work well for training staff groups.

The importance of buggy design

Could the way a stroller is designed have an impact on a child's emotional development? This film addresses precisely that question. It was made by the Norwegian-based company Stokke, who makes infant products designed around the emotional needs of the child. The film was created as part of the launch of their new 'connection stroller' range in 2012. I was happy to be involved because they were using the video as an opportunity to educate the public about the science of infancy. Could the way a buggy is designed have an impact on babies' emotional development? The answer is yes – although that insight is not generally understood within the infant transport sector. This film was made in 2012, by the Norwegian-based company Stokke, to show how they are integrating this knowledge into the design of their baby products.

Infant brain development

Why does telling people about babies' brain development matter? This video provides a host of answers! Recorded in 2009, for the Bookstart in Scotland Conference, the discussion shows that you can take this topic in all sorts of directions. If we don't understand how babies' brains work, then we miss not only the importance of the moment but also its joy.

Reading books boosts more than literacy

It is easy to think that reading to children is important because it boosts their literacy abilities. That's true, it does. But reading together does so much more than that! That's illustrated very well in this film, made for the 2010 launch of Bookbug, Scotland's national book-gifting programme for young children.

Brain development and buggies

What does evolution have to do with the design of baby buggies? That was the theme explored during Suzanne's presentation at Press Event held in London in 2011, hosted by the stroller company Graco. It is powerful to realise that, for the whole of human history, babies were transported by being carried on their parents' bodies. We have witnessed a global change in this practice in only the last 150 years.

Connected communities

How do you get a whole community excited about early years intervention? This video provides an answer. It shows the 2011 launch of Early Intervention City, a vision based within the town of Colin, in Northern Ireland, where Suzanne was honoured to serve as Keynote Speaker. This is a fantastic initiative, led by community groups and sustained by community energy.

Scotland's ACEs Journey

Scotland is in the midst of a growing grassroots movement aimed at increasing public awareness of Adverse Childhood Experiences (ACEs). We now have glaring scientific evidence that childhood adversity can create harmful levels of stress, especially if a child is left to manage their responses to that adversity without emotionally reliable relationships. The vision for ACE Aware Nation would give all 5 million citizens of Scotland access to this information. The 'ACEs to Assets Conference' was held on 11 June 2019 in Glasgow, drawing an audience of nearly 2000 members of the public keen to explore actions that can be taken to prevent and heal the impacts of addiction and childhood trauma.

Our human need for love

Our human need for love. Its the problem and its also the solution — to all sorts of societal problems. This was the theme of Suzanne's address at the 2015 Parenting Across Scotland Conference. Implementing the lessons of science usually depends more on moving our hearts than on convincing our heads.

Mothers forever caught in cultural crossfire

It seems that women are forever caught in the crossfire of cultural expectations. This video records the lecture Suzanne gave on that topic, as part of the Dundee Women in Science Festival 2016. The anguish that many women feel, in trying to weave a path between a cultural narrative about motherhood and their own personal experience of it, remains largely hidden and private. The lecture was part of the Mother Load Exhibition, organized by the University of Abertay, with the aim of exploring what modern motherhood is like.

What does a brain think love is?

A baby's brain comes wired for love. So whatever happens in relationships with other people — safe or scary, pleasurable or uncomfortable — a baby's brain thinks that's what love is. That's the point made in this clip, taken from the award-winning documentary Babyhood made by independent filmmaker Kate Jangra in 2012. Her aim was to help give parents the evidence and reassurance to let them follow their instincts.

Trailer to the film 'the connected baby'

Why are babies born already connected to others? That's the question answered by the documentary film 'the connected baby', released in 2011. This trailer gives a sense of the film – which combines interviews with leading scientists with lots of surprising footage of babies connecting. If you wish to order a copy of the film, you can find the details on

www.connectedbaby.net

.
To stay up to date with Suzanne's newest videos, feel free to
subscribe to her YouTube channel.